Your Analysis Website Performance Report Expires In:
SIGN UP
FREE CONSULTATION
6 key Ways We Grow Your Online Profits
Discover Your Website Score
The first step is to discover your website score, a valuable aid that helps us discover how your website is performing online and what you can do to generate more traffic, leads, and sales for your business.
Keyword Analysis
The next step is to view a list of key search terms used to find your website. What keywords are your target customers using? Our experts can help you to select and implement the most relevant keywords for your audience, which should improve traffic to your site significantly and immediately.
Website Metrics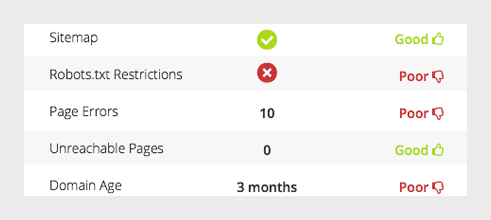 By carefully analyzing the metrics of your website and its user experience, we identify problems to fix. For instance, we determine the pages from which your visitors tend to leave your site after searching for a time, and the pages where visitors land and immediately bounce away. By determining problem areas like these, we can try to fix any usability problems, broken links, design flaws, or information gaps that may exist on those pages.
Competitor Comparison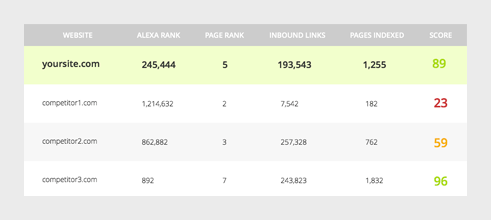 Your online competition is determined by analyzing your website's keywords. View your results side-by-side with your competitors. This helps you determine where you stand, and where you need to improve performance.
Indexed Pages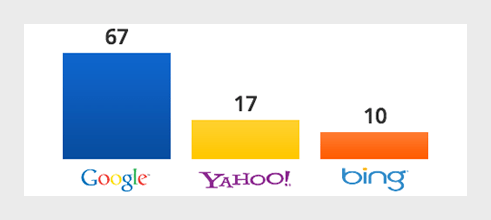 View the number of pages from your website that Google, Yahoo, and Bing have indexed as searchable content. If some of your pages do not appear, we can help you create and submit a sitemap for your website. A sitemap makes it easier for search engines to crawl your site, index your content, and match your pages against users' search queries.
Search Ranking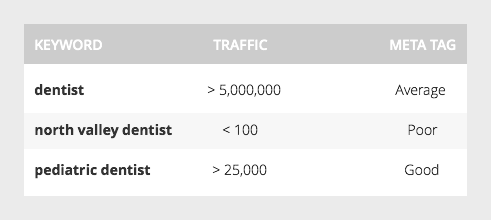 Track your progress as you rise to the top of search engine results by viewing where your site keywords currently rank.
Your free instant website analysis is key to attracting new customers & beating your competitor
What our customers think of us: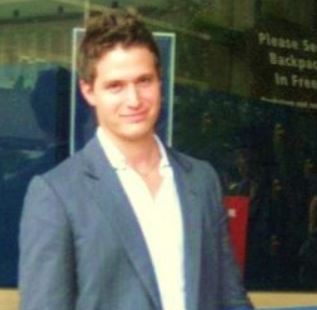 Andres Torres
Susan Bone
Advertising Director at Agency