Google Shopping for Shopify Stores
GOOGLE SHOPPING FOR SHOPIFY STORES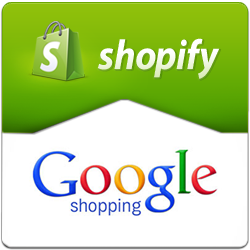 ManageMyTraffic Product Requirements
FOR YOUR PRODUCTS TO PROPERLY TRACK IN THE ManageMyTraffic PLATFORM PLEASE MAKE SURE ALL PRODUCTS HAVE: SKU, MPN and BRAND
If you do not have a SKU or MPN for your products simply create new ones, but make sure they are unique for each product (the SKU and MPN can be the same for a specific product). Child products should also have a SKU but should be a variation of the Parent SKU such as 123-A.
Shopify Requirements for Google Shopping
Please follow the links below for full documentation on configuring a Shopify store and Creating a Product Feed:
Chris's Top Tips: Use Collections to organize your Google Shopping Products. When you have completed the data requirements according to Google's Product Feed Specifications you can then publish that collection using the Shopify Google Shopping App.