Google Shopping for Magento Stores
GOOGLE SHOPPING FOR MAGENTO STORES
Welcome Magento store owners! In this tutorial we will going over the steps required to configure your website to be compatible with the ManageMyTraffic platform.
ManageMyTraffic Product Requirements
FOR YOUR PRODUCTS TO PROPERLY TRACK IN THE ManageMyTraffic PLATFORM PLEASE MAKE SURE ALL PRODUCTS HAVE: SKU, MPN and BRAND
If you do not have a SKU or MPN for your products simply create new ones, but make sure they are unique for each product (the SKU and MPN can be the same for a specific product). Child products should also have a SKU but should be a variation of the Parent SKU such as 123-A.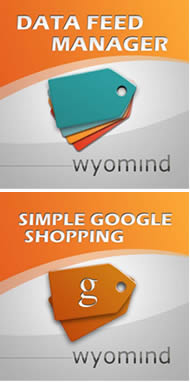 Magento Requirements for Google Shopping
Unlike SaaS model Ecommerce platforms, Magento stores require either one of two specific extensions from the Magento Connect Marketplace to be able to publish products to Google Merchant Center.
Below you will find the highest recommended extensions for creating and publishing product data feeds for all major online marketplaces and comparison search engines.
WYOMIND – Simple Google Shopping & Data Feed Manager
IMPORTANT NOTE: Both extensions essentially perform the same duty yet differ in price. If you plan to employ a Cross-Channel Marketing Strategy where you wish to publish your products on Google Shopping and other online marketplaces (e.g. Shopzilla or PriceGrabber) than you only need to install Wyomind's Data Feed Manager. Simple Google Shopping is only for creating and uploading a proper data feed for Google Merchant Center.
Please review the links below to learn how to install either of the two extensions, configure them, and start creating and uploading your product data feed(s)