Google Shopping for Bigcommerce Stores
GOOGLE SHOPPING FOR BIGCOMMERCE STORES
Welcome Bigcommerce store owners! In this tutorial we will going over the steps required to configure your website to be compatible with the ManageMyTraffic platform.
ManageMyTraffic Product Requirements
FOR YOUR PRODUCTS TO PROPERLY TRACK IN THE ManageMyTraffic PLATFORM PLEASE MAKE SURE ALL PRODUCTS HAVE: SKU, MPN and BRAND
If you do not have a SKU or MPN for your products simply create new ones, but make sure they are unique for each product (the SKU and MPN can be the same for a specific product). Child products should also have a SKU but should be a variation of the Parent SKU such as 123-A.
Bigcommerce Requirements for Google Shopping
Bigcommerce has a pre-built plugin for creating and uploading a proper Google Shopping Product Data Feed. Below you will find the basic configurations for Google Analytics and Google Shopping in your Bigcommerce admin dashboard.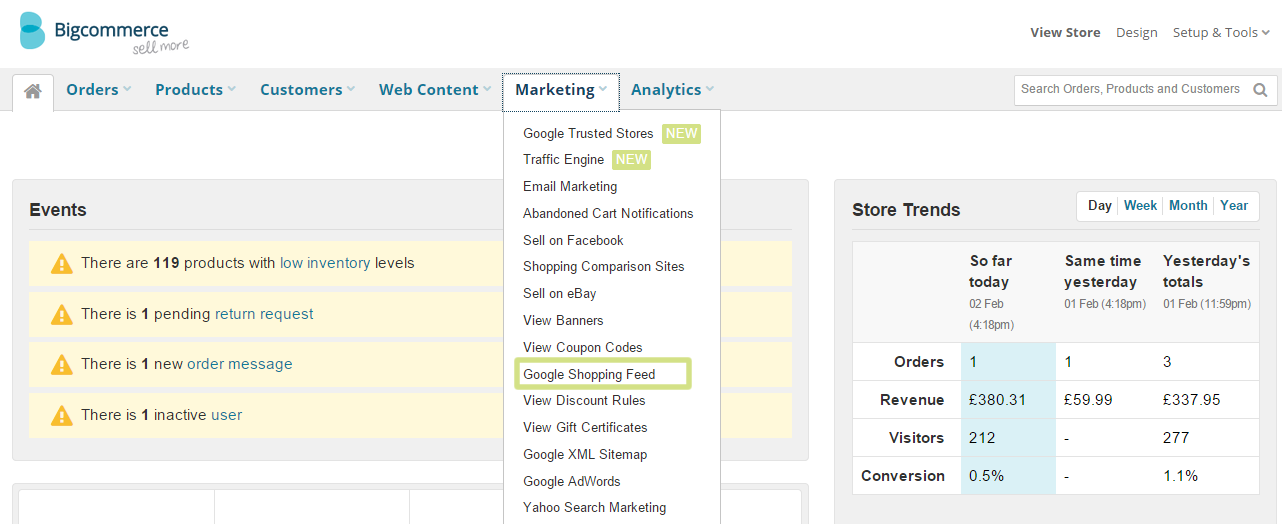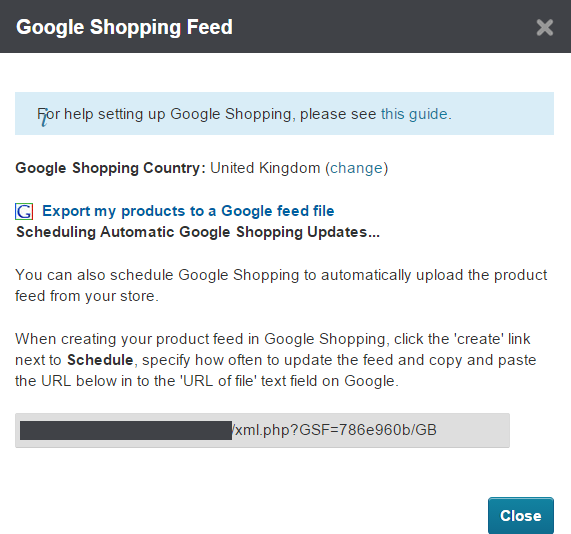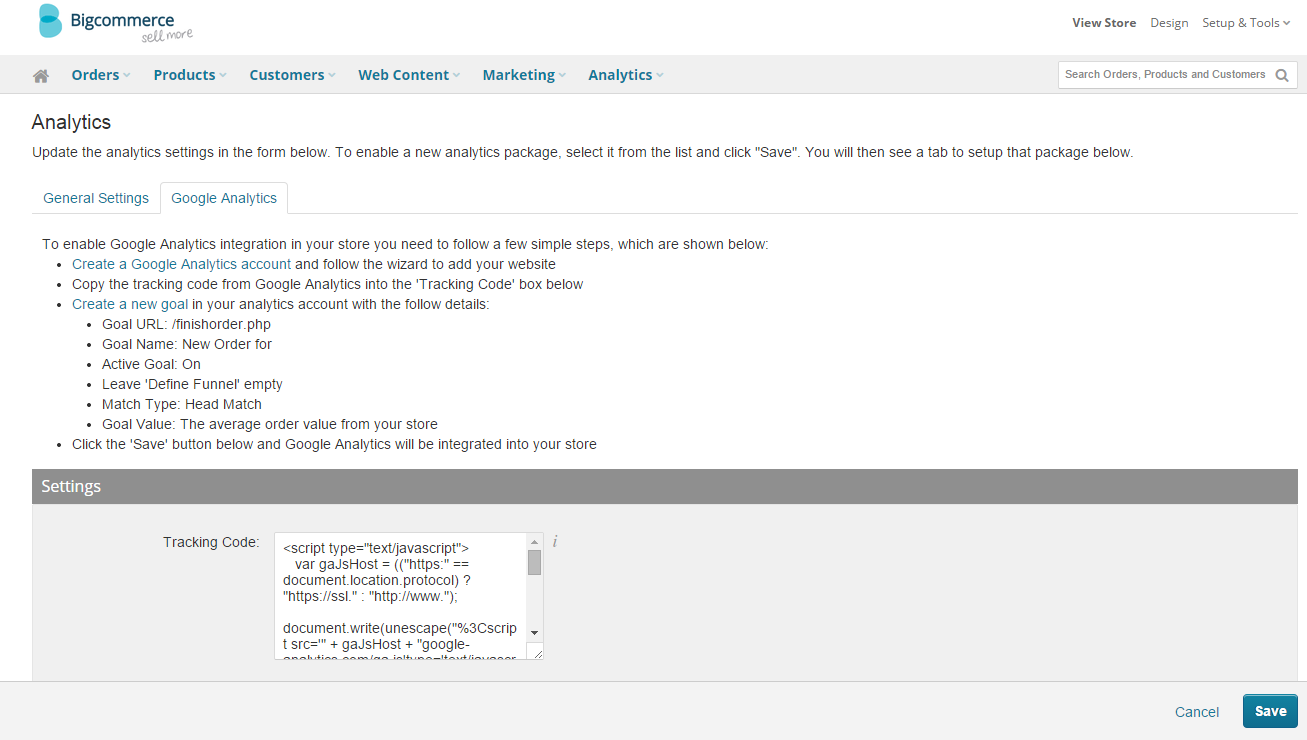 Once you have completed the setup for your Bigcommerce store then you are ready to begin selling on Google Shopping. If you have signed up for a Free Trial then you will contacted shortly regarding your account and to review any missing requirements.