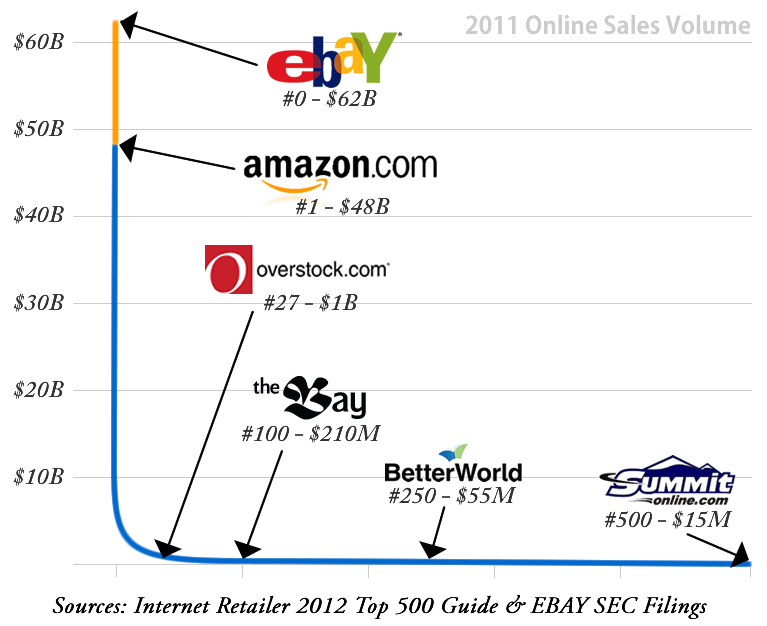 A new Forrester Research e-retail study shows that the internet will make up around 11% of all the U.S. retail sales by the year 2018, a projected growth trending up from 8% in 2013.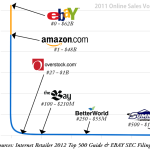 Just how much is the margin growth in dollars? The 8% in the 2013 report came out to be $263 billion, and the 11% 2018 forecasted growth is expected to be around $414 billion– a staggering 9.5% growth rate measured in annual terms. This detailed information was released today by Forrester Research Inc, an independent market research company.
Furthermore, the trend is observed to grow upwards, as e-retail sites enjoy a dollar growth of $263 billion in 2013 to an expected $414 billion by the year 2018- a 57% growth increase in growth from the 5-year estimated time frame.
Forrester Research issued a forecast in the previous year, which stated that the projected online sales leading up to 2017 will be at $370 billion. They have released this e-retail forecast today and changed the figure on 2017 sales from the $370 billion to $385 billion, a significant 4% increase.
What caused the resurgence in e-retail shopping?
Sucharita Mulpuru, one of the Forrester analysts mentioned that consumers who prefer to browse through online shops and e-retail stores using their tablets or mobile phones are the ones who will primarily push the growth. Digital natives, or people who are familiar with the internet since their early years, are also a major factor in driving the sales growth as they are in their biggest spending years. The Gen Y, or the group of people aged 25 to 33 years old, have already spent their consumer money online than any age group- $563 in average over the last three months. More so, Forrester data shows that the Gen X, or the group of people aged 34 to 47 years old, are a close second with an online spending average of around $535 over the last three months. Mulpuru states that the younger generation is poised to spend their retail dollars on the internet. About 69% of all U.S. adults that use the web for shopping buy 16% of all their products online.
E-retailers and their aggressive marketing strategies, pricing schemes and consumer acquisition approach will continue to drive the growth of online retail over the upcoming years. These kinds of online marketing help numerous e-shops establish a broad customer base and brand loyalty. Consider Zulily Inc., an e-retailer specializing in flash sales on the internet. The company has garnered 1% of all online sales in its product categories (clothes and items for women and children) and has ranked number 55 in the prestigious Internet Retailer 2014 Top 500 Guide. Zulily has generated $695.7 million in online sales last year, which was a 110% increase from their previous year's online sales profit ($331.2 million).
This kind of incredible growth is not without some difficulties. Forrester analyst Mulpuru mentions that online shops and e-retailers must concentrate their efforts in keeping their sites maintained and running smoothly, and make sure that their virtual checkout counters are functioning as planned and accessible from all mobile devices. These online shops must also fulfill and provide good customer service as well as any brick and mortar shop can, especially on busy holidays and nationwide sales events.
Mulpuru wrote that it is important that e-retailers maintain their level of fulfillment even on Q4 holiday periods, or the proverbial "moment of truth", as there is a greater chance of late orders coming in from shoppers who shop at the last minute, increasing web orders down a congested delivery network.
E-retailers will also have challenges in last-minute shoppers and in delivering through the multitude of web orders. Zulily, as an example reported that in Q4, the average delivery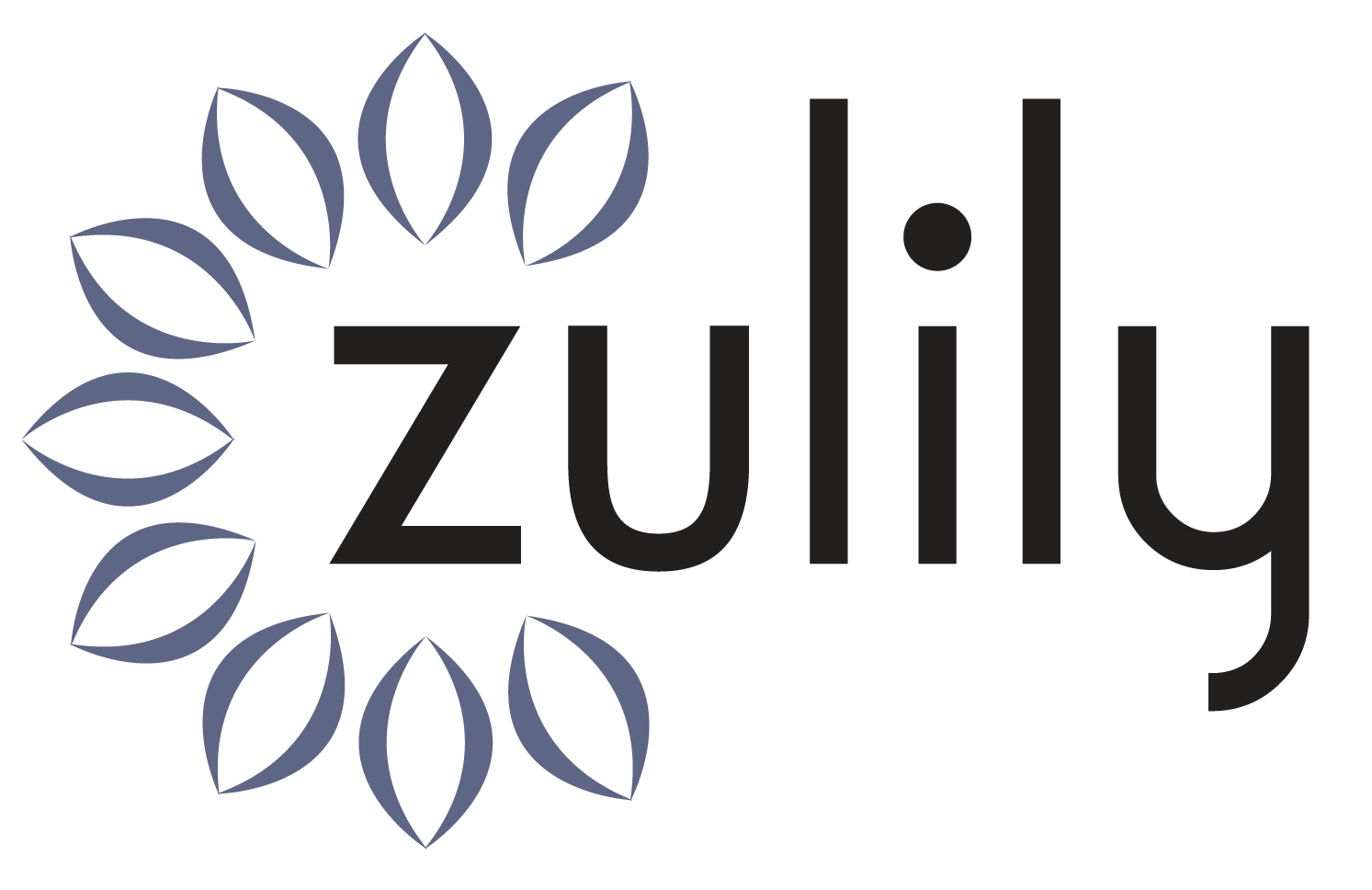 time was in 13.2 days, as compared to their Q1 average delivery time of 11.3 days- a 16.8% increase. Fulfillment capacity was then met when the company decided to bring in more staff. Furthermore, Zulily added that they plan to invest an additional $50 million to their business, mainly towards upgrading their technology and automation process in fulfillment orders.
Other online companies and e-retailers should take note of the sales resurgence during Q4 and create steps to a faster fulfillment and better customer experience. UPS, a renowned delivery service, plans to invest in adding load and fulfillment capacity to avoid their recurring issue of consumers not getting their packages on time during the holiday seasons in the previous year.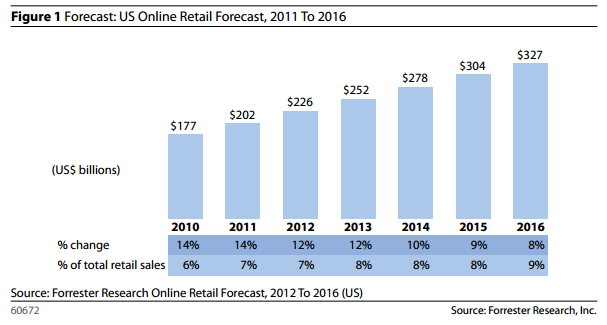 Meanwhile, online sales in Europe are expected to amount to 171 billion euros ($230 billion) in Europe by 2016 up from 96.7 billion euros ($130 billion) in 2011, according to Forrester's estimates.