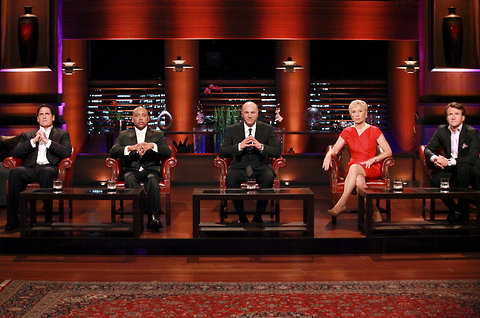 It takes a lot of planning and insight for it to work to make ABC's Shark tank site a success.
Such as success is not something that can be mathematically calculated and expected to work out without putting in place any safeguards.
This article looks at the planning that made it possible to successfully manage the large website traffic handled by

ABC's Shark tank Website
. This same steps can be replicated to ensure that your website do not crash due t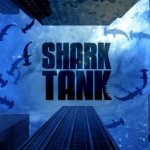 o lack of planning.
How to prepare for a traffic surgePreparing for a surge in website traffic is like preparing for a basketball game. The surge in website traffic is your opponent in this analogy.
To successfully prepare for ABC's Shark tank site's surge in traffic, they did the following:
• They assessed their own strengths and weaknesses as well as that of their opponent.
• They picked their plays and players earlier on before the play.
• They understand what visitors they will be dealing with, what devices they will be using, how long they will use them on the site, and what they will be doing.
Once the game is on, it is about playing systematically. In this case, all website support must be handled systematically. It is like studying the playbook and learning the secrets behind success. Then during the game, you apply them. Once the traffic surge has subsided, it is time to look at what went well, and what went wrong. This is the same thing that happens after a game, and what is practiced at ABC's Shark tank online.
Talk to experienced peopleExperience is always welcome when facing something that is not so certain. Whether you are an app developer, or a game developer, get as much detail as you can from those who have handled traffic surges before. The team behind ABC's Shark tank website is well experienced and they apply their experience accordingly.
Assemble an excellent teamABC's Shark tank site engaged a hosting company that has a fulltime engineer, a developer, DevOps, a business decision maker, and a project manager. They used people who have had experience with high traffic events in all these positions if you can. Otherwise at the minimum you should have the hosting company's engineer and the DevOps team.
A developer who will follow all instruction given will work just fine. Even without any experience. However, a problem in the code can be devastating. At ABC's Shark tank site, they use excellent developer all through.
Common mistakesMany executives tend to lump IT together. There is a difference between server configurations, programming (both web and backend), network configuration, and databases. It is common in small companies for one person to manage it all, but to successfully deal with web (or shark tank products) surge traffic, each skill set should be clearly defined and assigned to members of your team. At ABC's Shark tank site, all roles are well defined and allocated to each team member.
Hiring tipsAt ABC's Shark tank site, all those who were hired are competent and skilled professionals. When you are interviewing for a position and you get a lot of caveats for an answer. You should ask what it would take to get an answer without the caveats.
Example:Are you confident you can configure the servers?
Right answer:Yes, I understand all the technologies involved and I can handle it.
No really. I understand what needs to be done but am not an expert; we may need a second set of eyes.
Wrong answer:Yes, but am not the one who configured the server.
HostingABC's Shark tank online was successful because it did not use shared hosting or a single cloud server. It also did not use cloud managed service either. The challenge of a cloud managed service is that you can only alert them but you have no control over the code or server configuration. A virtual server is also not ideal as you need several servers, not a fraction of a server. Virtual Private Servers (VPN), also pose the danger of sudden crash caused by other sites that share them. ABC's Shark tank site uses multiple servers.
Website or software testingYour website during a traffic surge is like a racing car at high speed. You do not need antennas or something that could cause drag. After all you will have taken out the radio to keep the car light. However, when driving at low speeds, a radio and a giant antenna won't make a significant impact, if any. ABC's Shark tank site has only content that is relevant to its business objective.
Its pages were tested to ensure they load the videos under four seconds.
ABC's Shark tank site's database and server were tested to make sure they were ready and their resilience established to ensure it can support a large load for a prolonged period of time.
The ABC's Shark tank site capitalized on stuff that can close the deal only. ABC's Shark tank site has no items that won't move people to check out, at least for the traffic surge duration. ABC's Shark tank site does not waste valuable space of long introductory videos.
ABC's Shark tank site was load tested for various events such as logins, sales, and page loads. An emergency plan was laid out, to take care of the unexpected.
They have a HTML landing page with optimized images and key marketing objectives. They use Content distribution Networks (CDN). This ensures that the server is not burdened.
A notice for the CEO The ABC's Shark tank site executives take technical advice into consideration in place in making business decisions. They understand that, traffic surges are not a continuous thing but more of a moment event. They understand all challenges that might come and are supportive of everything the technical team does to make sure that all the show is a success each time. They also take responsibility of any decisions they make and do not blame the technical team for any hitches, if any. Overall, ABC's Shark tank site's success in handling such high traffic surges mainly due to the planning techniques discussed above rather than use of high end equipment alone.alone.