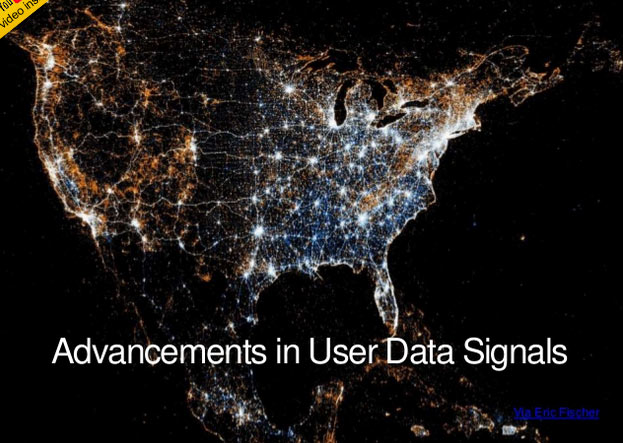 Search optimization tips
 So what has changed in SEO in the last 5 years? We actually had a very substantial shift in the SEO world. The ranking algorithms have become tremendously more complex as now we have more inputs and more sophistication.
There are developments in the use of data signals. For example, if 500 friends were to get on their phone and search for a keyword phrase and click on result number 9, that result will move up on Google pretty quickly. That result will fall back down after a little while but Google is taking into account some user signals that previously they didn't seem to notice.
They're also looking at pogo sticking: they perform a research, get to your startup website and then they go back to the search results. That's a bad signal telling Google that this person was unsatisfied with the query and the answer that you gave.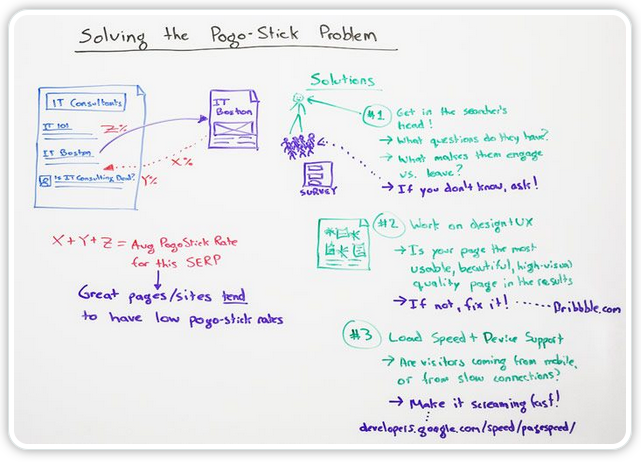 Google also has a supernatural skill to spot editorial versus manipulative links and this advancement has been drastic over the last four years. Today is a hundred times harder to violate Google's rules when it comes to acquiring links. Some sophisticated black hats still manage to do it temporarily but if you're building your brand, it's not worth sacrificing your site.
Keyword matching has become query intent matching. Keyword matching has become tremendously more complex. Google has things like entities they look at, and far far better topic modelling algorithms.
There is also a ton of integration according to device, location, history, and Google+. If you own gmail account, a Google+ account is automatically created for you, and your search results will be influenced if you are signed in into your gmail account.
SEO has sort of shifted as well. Over the last few years SEO has gone from a job title to a part of a job description. Web designers, marketing executives, marketing managers, marketing strategists, and website managers include SEO in their job description. The only place where SEO is still very popular in the job title is in India.
SEOs found out that doing their jobs is not enough and they have to broaden out. What's very frustrating today is that this non-editorial links (web spam) are more likely to cause problems because Google has launched a spam monitoring system inside webmaster tools , and it's now all of our responsibilities to go and disavow all the spammy links that are pointing to our site.
If those links are not disavowed, bad things can happen to our site. Google likes to say that it's incredibly hard for others to do negative SEO to our site without our knowledge. Unfortunately, there is still quite a big of risk of that happening. Because of this, SEOs are forced to manage, maintain, and keep on monitoring their sites all the time.
Google is also shortening the searcher's path and dis-intermediating content creators. This is affecting SEOs in dramatic ways. For some search results, Google is taking over by listing their answers at the top of the first page; Google didn't even wrote them as those answers were scraped and surfaced on the page through their UI.
The only good thing about it is Google using it to get people more addicted to search and thus make them search more often. The average number of queries per searches has dramatically gone up over the last five years, and the number of new searchers has gone up dramatically as well.
By the end of this year, Google expects more searches on mobile than on the desktop. Even if Google cannibalizes 25%, 30% of all the searches that will happen, there will still be more opportunity in search, in SEO than ever has been. SEO maintains that 80/20 split with paid ads so SEO still has a huge share there.
The social media pervasiveness has enlarged the field of influencers. Today, In US 72% of regular web users can influence and amplify content.
Also, disappearing data make SEO harder measure and improve. A lot of the search traffic today is being improperly attributed as direct traffic. These changes are having a relatively substantial impact but the SEO going forward will be more about:
– getting design and user experience right so that people don't bounce when they land on our page because that can affect our rankings;
– getting our accessibility right because Google announced that https will now give you a slight benefit in the rankings if you possess a security certificate;
– press and PR, web spam, and social media have a direct influence on SEO;
SEO is hard. Our job as marketers is to connect these things up, to marry our strengths, the tactics that will be most effective for us with the opportunities that exist in search today. SEO is not dead. Google sends ten times more amount of traffic than Facebook every day. No tactics will work for everyone but we should be aware of all of them.
Going forward, keyword research should be done by looking at several data munched up. Almost everyone is still using Adwords for keyword research, meaning if you go outside of that and you find keyword opportunities that are not in Adwords, chances are the competition will be less competitive. Many search querries with hundreds or thousands monthly searches don't appear in Adwords. This super simplistic and completely free tool at keywordtool.io helps making Google suggest based research way easier and is one of the best research tools in the SEO world.
I strongly recommend for you to use your customer data. Sometimes your customers are not yet on your website. For early stage startups you don't have customers talking in your help and support forums and communities about the language that they use to describe your products, services, and the problems they have; but they exist somewhere on the web, on sites like Reddit for example.
When it comes to content creation, your content should be:
1. Unique – it's notspreaded on the web in a search-indexable format.
2. Relevant – actually contain terms and phrases that Google will translate as on topic.
3. Helpful – should resolve the searcher's queries efficiently.
4. Uniquely Valuable – provides information that is not available anywhere else on the web.
5. Great User Experience – easy to browse on any device, fast to load, and pleasurable.
(Two of my favourite UX resources at the moment, to get non-UX people thinking about UX:
Designing User Interfaces for Your Mother – https://medium.com/design-ux/dd45ec50f7b0
The user is drunk – http://www.youtube.com/watch?v=r2CbbBLVaPk )
Lots of startup websites often create content intended to target links and shares from a community that's not relevant to their customers, or what they actually do. And some of that is ok but if you're doing consistent off-topic click bait, or link bait, Google will punish your site for that. And when they're doing it manually, penalties will last a long time. Google also hates guest posting and commenting as well.
The truth is that Google doesn't take in consideration links that you can control and build. They only want to count the links that you editorially "earn" and that's very frustrating, and a lot harder.
Today, social media is primarily impacting SEO indirectly but social shares will expose content to people who might amplify and link to it in good useful ways. The exception is Google+. If you were to get all your potential customers to follow you on Google+, you would rank number one for every search they perform. All you have to do is share your content on Google+. It's cheating for SEO, and Google allows that cheat because it helps them acquire more customers for Google+. This can last for months.
The fundamental problem with content marketing is that it only works if you are close to the best in the world at it, and that is frustrating because not many people are but many think that they are. If you want to invest in content, here are some rules you should follow:
A) Strategic and Relevant – it must follow you goals and elevate your brand.
B) Targets Likely Amplifiers – if it's unlikely that people will spread your content, then don't bother publishing it.
C) Your content must be better than anything your competition has to offer in order to achieve success.
You can utilize Buzzsumo to show you all the posts on a certain topic across the entire web over the last year or so that have earned the most social shares across all networks. From this data you can really get a sense of which content was the most appreciated and useful.
You should not measure your ROI just by giving credit to the last channel that sent you the click that converted. Customers that convert the best usually come to a site multiple times from various sources (social media sites, direct visits, email, etc.) before they actually convert. If you gave the last channel all the credit, you would never invest in these assisting channels like social, like email, like content that provide huge benefit to you.
Today you need to use evaluate the performance of your traffic by page (or section) instead of traffic and performance by keyword. Tools such as Conductor, or Moz Analytics can help you predict which keywords send the most traffic to a certain page.
SEO is more difficult these days, but those who work harder and smarter have a greater chance to succeed.