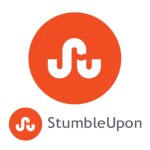 Have you heard of StumbleUpon? It's an online community that lets users discover new websites and rate them, and acts as a great website recommendation tool. StumbleUpon can easily be installed as a toolbar in your browser, and all you need to do is click on "Stumble!" to be shown a site that was "liked", or "discovered" by others within interest parameters.
How is all of this relevant if you're a blogger or a webmaster? Well, StumbleUpon is simply fantastic for getting inspiration, finding new organic traffic and information for your niche, building a community and much, much more! Read on to find out more on how StumbleUpon works for you.
Benefits of Stumbling (How You Can Use StumbleUpon)
With the StumbleUpon toolbar, you can bookmark some sites to check out later while providing those webmasters a reward if you comment or "like" the website. You can build up your very own community using StumbleUpon, which works both ways for all the other bloggers who have joined the Stumbling movement. Much like any social media platform, you can grow your RSS list, discover great content, interact and comment out to other people.
Set your preferences as soon as you download and install the toolbar to get the best content about local events, news and statistics to gain a better foothold on the market. Essentially, StumbleUpon can lead targeted traffic towards your website and to others depending on how well they are recommended by other peers.
How To Make Your Website Appear On StumbleUpon
Being found on StumbleUpon has its perks and benefits. Here are some ways to be stumblable:
1. Put up a separate StumbleUpon button or a "share" link for the people who would like to share your articles but don't have the StumbleUpon toolbar installed yet.
2. Optimize your content in such a way that the viewer's short window of time is maximized. Think carefully on how you craft your titles- it should be clear, enticing and relevant for the ones who are searching for it. Use amazing pictures and bright images to attract the viewer into reading more of your article. Make the content very easy to read and skim through by breaking the paragraphs into digestible parts. In general terms, if you wish for your site and articles to be shared, your website and content should be well-designed and exudes brand appeal.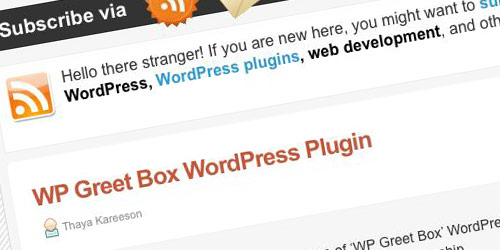 3. Greet StumbleUpon users with a personalized message. Use plugins such as the WordPress Greet Box to customize greetings depending on where the user is coming from. Welcome StumbleUpon users by saying something like "Thanks for Stumbling us, and welcome to my website!".
4. Try to setup the StumbleUpon toolbar and experience it for yourself, so that you can have an insight on its peer recommendation engine and gain firsthand knowledge on how it works.
How To Grow Your Influence And Community On StumbleUpon
Influence is a great way to lead other StumbleUpon users to your recommendations based on "favorites" and the "thumbs up" button. Influence in StumbleUpon works in a way that what you have "liked" will be seen to others as relevant and useful within your network of StumbleUpon friends. Here are some surefire ways to grow your influence within your community:
1. Complete your profile as soon as possible. Fill out every field of information, especially your profile pic! More given information means that your connections will find more things in common. Solidify your authority and dedication this way before even beginning to use the StumbleUpon toolbar.
2. Join groups and fill up your friends to the limit. You will also need to update this important list whenever you can. StumbleUpon has some different groups based on interests where you can find fellow Stumblers, where you can check out their interests and connections. A StumbleUpon user can have as many as 200 friends.
3. You certainly can't grow your influence if you're not using StumbleUpon! Use it whenever you can and as much as possible. Use the buttons diligently when you find a website that is interesting and provides relevant content. A new site that offers something new deserves a "thumbs up", and more than often you will be the one that "discovers" it, meaning your username will be on top when the next user reads the article.
4. Use the tags often but use them intelligently. Make sure that they are relevant and categorize them according to very specific interests so that your peers are well-informed of the article types that you find.