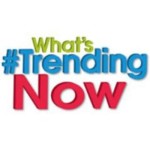 in the last few years, search engine machines like Google have expressed concern over how mobile usability is becoming an important factor for search engine algorithms. According to a Google report, for the ever first time in the online history, mobile search share has surpassed the desktop search share and this surprising result left most of the online users stunned and has created a lot of questions as well.
Though search engines are aware of this situation and have also expressed their concerns on this issue, but actually they are not doing anything to successfully deal with this situation. If you are still promulgating a desktop version of your website, it is more important for you to know why your website is not search engine friendly and how it is disappearing from search engine machines.
Keyword Analysis can help to see the future
Using a thousand of keywords of commerce, Moovweb did an analysis recently to know which words is more search engine friendly and what makes them be so. And a startling result came out. According to the result, in the four cases out of five, the top ranking keywords were from the mobile optimized website and the same is also applicable for the top three positions as well. This result makes it clear there is no coincidence and mobile search share is truly surpassing the desktop search share in a significant way. Though it still stipulates that around twenty percent of time Goggle is dedicatedly serving non- mobile friendly website to make them search engine friendly and especially to those who are pinging for SEO, but an important question that comes here is that why there is a major difference depending on the keyword, and why it is apparent in most of the cases.
How it will affect the Industry
It is really a matter of great concern if a mobile optimized search comes in the top three search results. And now the question is that how it happened and what can be done to improve the conditions of non-mobile websites and how to make it search engine friendly. The best thing appears to be in the transportation, where a non-mobile website has a thirty percent possibility to be in the top three search results. Healthcare, insurance, and retail have showed significantly different results since they have only ten to twenty percent of the possibility of coming in the top three search results if they are not mobile optimized websites.
In this situation, when it seems that the non-mobile websites are really in a losing position, it does not make any sense for a user or a webmaster to use that platform to start up any business and to expect any profit a business which is not mobile optimized. It affects the industry and also makes it virtually difficult for a desktop version website to find a viable solution.
It is influenced by the level of the optimization
Another important fact is that a search engine like Google is not giving a straight up or down to any website for a mobile optimization. There are several factors that can be taken into account while considering this issue, and also each metric can subtract and add from a site's expected mobile optimization. An apparent connection between the proportion of the mobile affability and page ranking was monitored in the Moovweb analysis, with the sites that is ranking in the top position nearing eighty-five percent of mobile sociability, when the website in the tenth position averaged a sixty-seven percent mobile affability.
Conclusion
From the above facts, it is clear that a non-mobile website is not in a favorable position in the online market in the current conditions. Hence, it does not make any point for a non-mobile website to continue with this business and also to expect any profit from the one who is already in this situation. The matter is more serious since search engines like Google and others are becoming more receptive to the idea that the current generation is more dependent on mobiles to gather information and to get knowledge about the day to day life and this acceptability will only intensify the situation. Therefore, the future of any business will be dependent only on the mobile optimization.